WE PROCESS MORE THAN 150,000 MT OF LEAD SCRAP PER ANNUM
Gravita is India's largest Importer and recycler of Lead Scrap. We enjoy a dominant market position due to our global Operations and integrated Supply chain network.
Domestic Business Associations with all Major IT, Automotive, Telecom, BPO and Pharma Sector players.
At Gravita, our utmost priority is to promote a Green and Circular Economy. We recycle to save the environment. Our Eco-Conscious production facilities are fed by Scrap from all around the world.
We buy scrap from all sources and mitigate pollution and environmental degradation.
"Lead-acid batteries have their shelf-life ranging from 3 years to five years and after competition of its life; it gets converted into lead acid battery scrap.
It is categorized as hazardous scrap and very limited scope for Transboundary movement.
There are a certain set of guidelines to comply with in order to regularize the collection and processing of such hazardous scrap.
The recycling process of lead-acid batteries needs to be environmentally sound processing technology.
More than 70% lead produced globally is used for manufacturing of Lead Acid Batteries."
In a normal process, all lead-acid consumers are supposed to return used batteries to an authorized collection agency and these collection agencies are transport them to the authorized recyclers for reprocessing.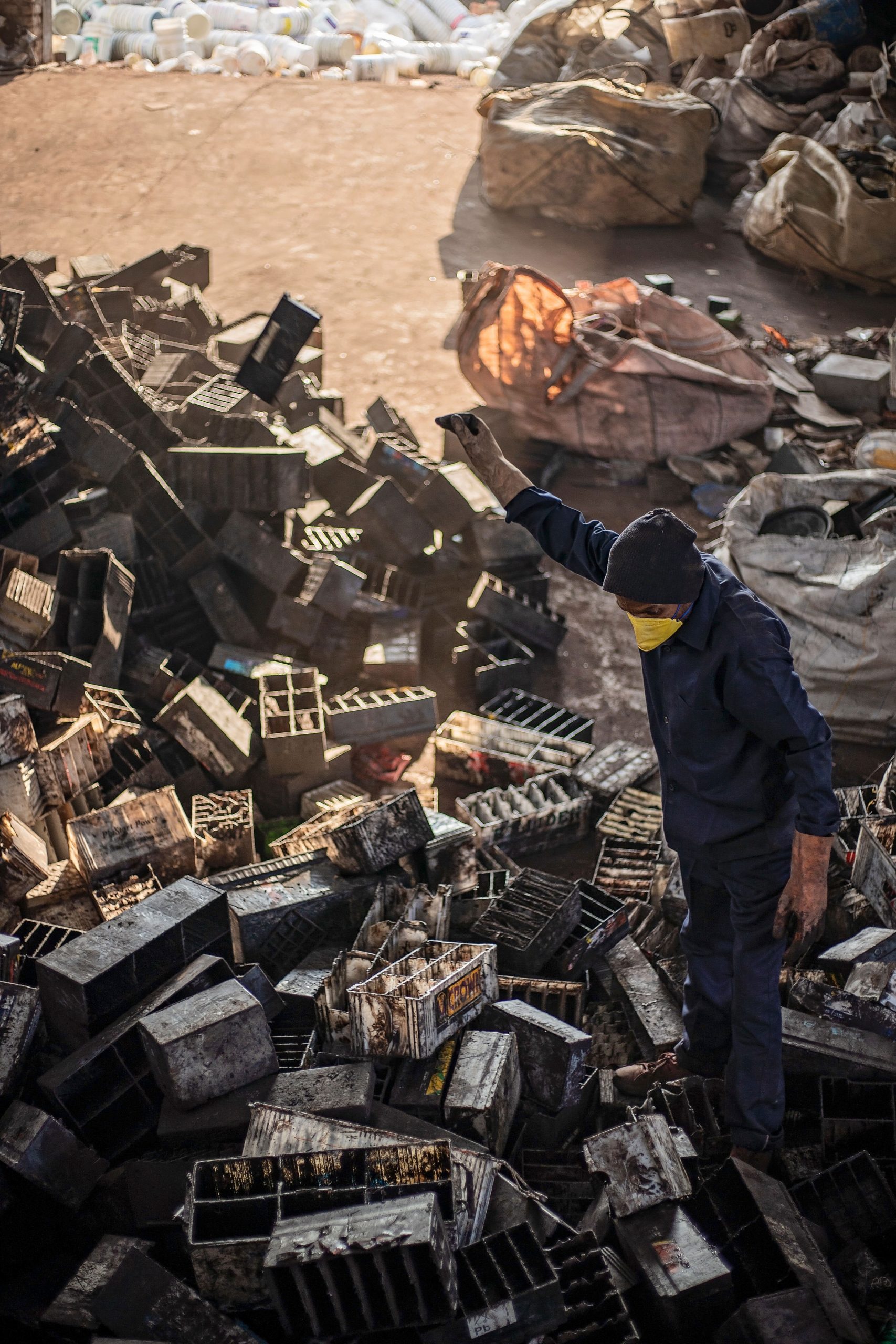 Lead battery scarp is available globally in forms of Lead Battery Plates (RAILS), Wet Whole Intact Batteries (RINK), and Drained/Dry Whole Intact Lead Batteries (RAINS)
We are participating in auctions of used Lead-acid batteries being registered recyclers. The general trade practice to export-import Lead-acid battery scrap is to process the Lead-acid battery scrap based on their categorization prior to stuffing of the containers/ transportation.
We produce & Import Remelted Lead Ingots / Blocks, which contain about 99-98% Lead Metal with remaining Impurity Elements (Total 1-2%) as Antimony, Tin, Arsenic, Iron, Bismuth, Copper, etc. This is commercially called 'Raw Lead or Lead Bullion', which is further processed to Pure Lead (99.97 purity) and/or Specific Lead Alloys. Remelted Lead Ingots is being produced by Smelting Operation done in Blast Furnace / Rotary Furnace. India is considered as one of the biggest Importer of this product.